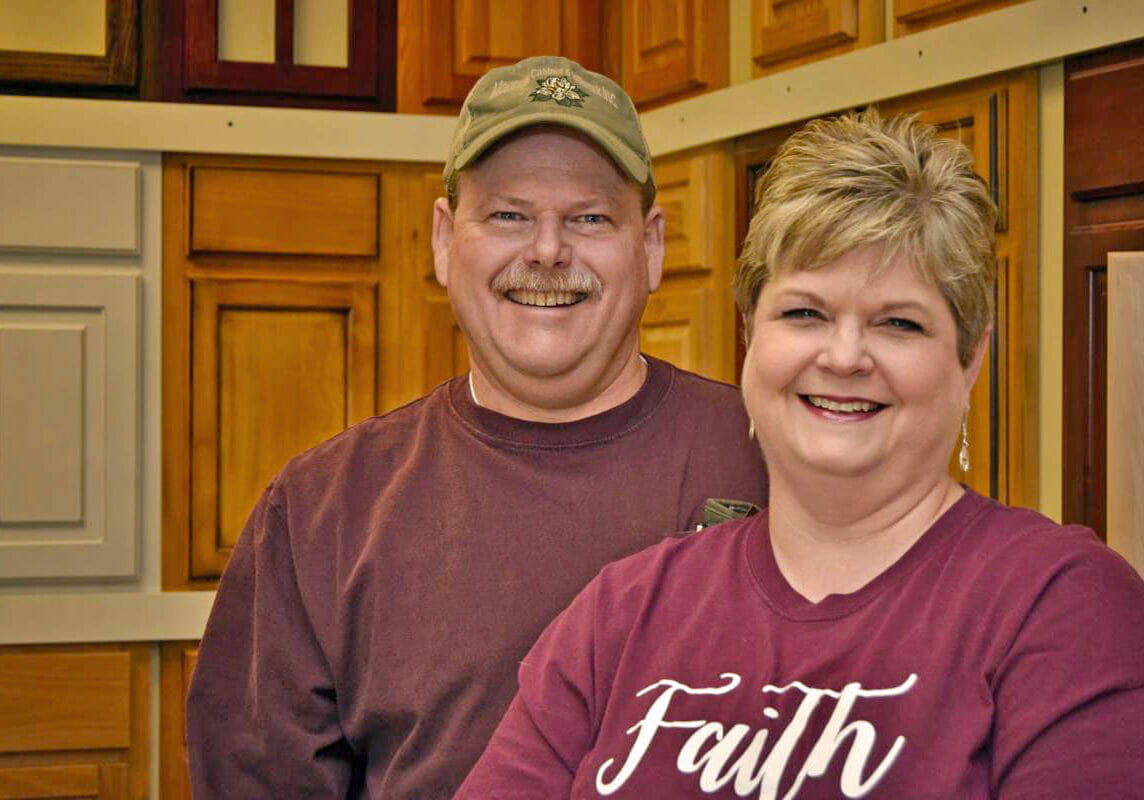 Our Approach
We are your one-stop shop for all your cabinet, countertop, and woodworking needs. Need a free quote? Come see us, and we will not let you down!
Our Story
Every business has a beginning, and this is where you talk about yours. People want to know what opportunity you saw or how your passion led to the creation of something new. Talk about your roots--people wanna know you have some.
Magnolia Cabinet & Millwork has weathered some storms and survived
Dan Moore Jr. and his wife Cynthia opened Magnolia Cabinet & Millwork in Mantachie in the early 2000s and have spent the last two decades building the business. The business has weathered some harried storms but has come out stronger each and every time.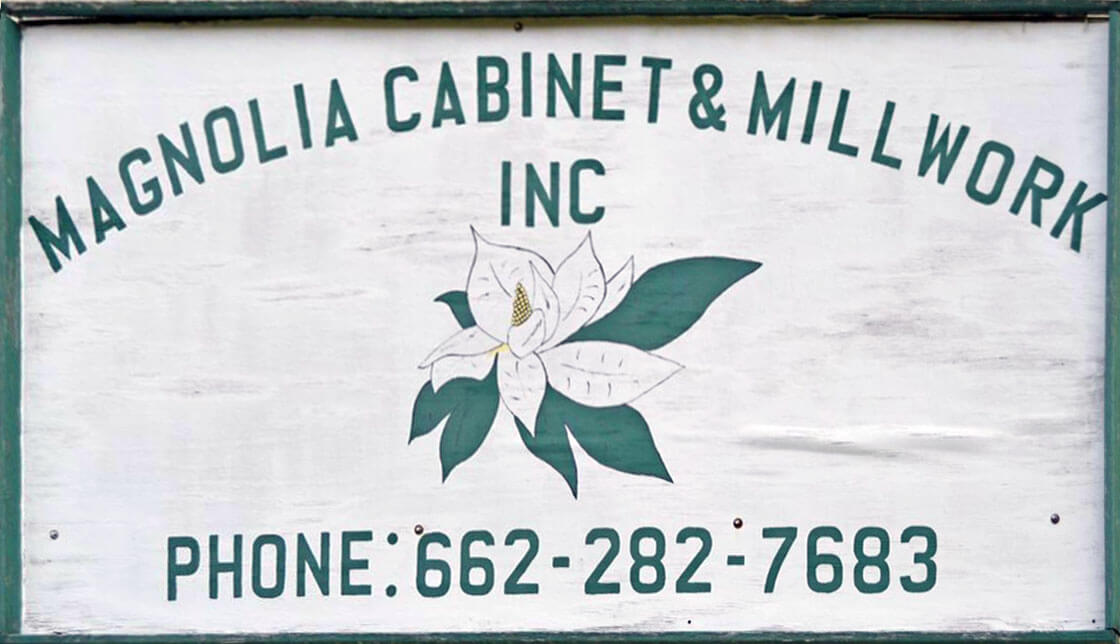 There was a time early in his budding career as a small business owner that Dan Moore Jr. was wrong. Like, really wrong.
When Moore decided to take his love of woodworking, combine it with the know-how he developed after years of working in the furniture industry, and open his own cabinetry business, he thought it would be a breeze.
"I decided I wanted to take my hobby and turn it into a productive business," Moore said, standing in the large workshop of Magnolia Cabinet & Millwork, surrounded by the clutter of a dozen different in-progress projects, stacks of raw wood and unpainted cabinets.
Sure, he'd have to keep his full-time job in product development and design, but he'd be able to put in the time after work, build up the business in his off-hours.
Easy, right? Well, guess what…
"It wasn't," he said. "My part-time job turned into a 'three-to-eleven-seven-days-a-week' job. Not exactly part-time."
It's what it takes, he said, to be successful in his line of work. And by all indicators, Moore seems to have been successful. Since becoming incorporated in 2003, Magnolia has grown from three employees (including Moore and his wife, Cynthia) to 11. Based in Mantachie, they do business in just about all corners of Northeast Mississippi.
All that it took was work. Lots of it.
"There's a lot of loyalty between contractors," he said. Breaking into those circles is tough. "People have to trust you."
Although well-established now, Moore had to build faith in his name and work. Moore said cabinet makers have to be known for their quality and dependability.
Word-of-mouth is everything in his business.
"The best advertising through the years has been people telling people," he said.
Part of that success, he believes, stems from the ways he's tried to make his business stand out from the competition. A large portion of the sprawling workshop is dedicated to granite work, which Moore claimed is unique among his peers in the area.
"I'm not sure of any cabinet shops that fabricate their own granite," he said. Most farm the work out to third-parties.
In 2006, Moore was able to go full-time with his hobby/profession. Just in time for disaster to strike.
Like any business, the challenges Magnolia faced split between those Moore could control somewhat… building trust in his workmanship, for example … and what he couldn't.
In the late-2000s, Moore faced one of those "what-he-couldn't" type challenges when the economy imploded and the construction industry sank like a granite countertop in a lake.
"We were ramping up right when the construction industry took a downturn," he said. "We were able to survive … and are stronger because of that."
Last year, Moore passed off many of the day-to-day responsibilities at Magnolia to new manager Luke Kelly. Although he is a relatively new face, it's often the one customers see. He calls himself the "front of the house."
"I get to see the process from start to finish," he said. Kelly's typically the person who consults with customers, talks over projects and ensures things go smoothly. This move has allowed Moore to focus on big picture stuff (and spend more time on his farm … hey, success has its rewards).
As far as his business has come, Moore said he'd like it push it even further, see it grow just a bit more. No doubt, there will be challenges ahead, more giants to face. Doesn't matter how successful a business becomes, it never really gets easy.
"There are still new challenges on a daily basis," Moore said.